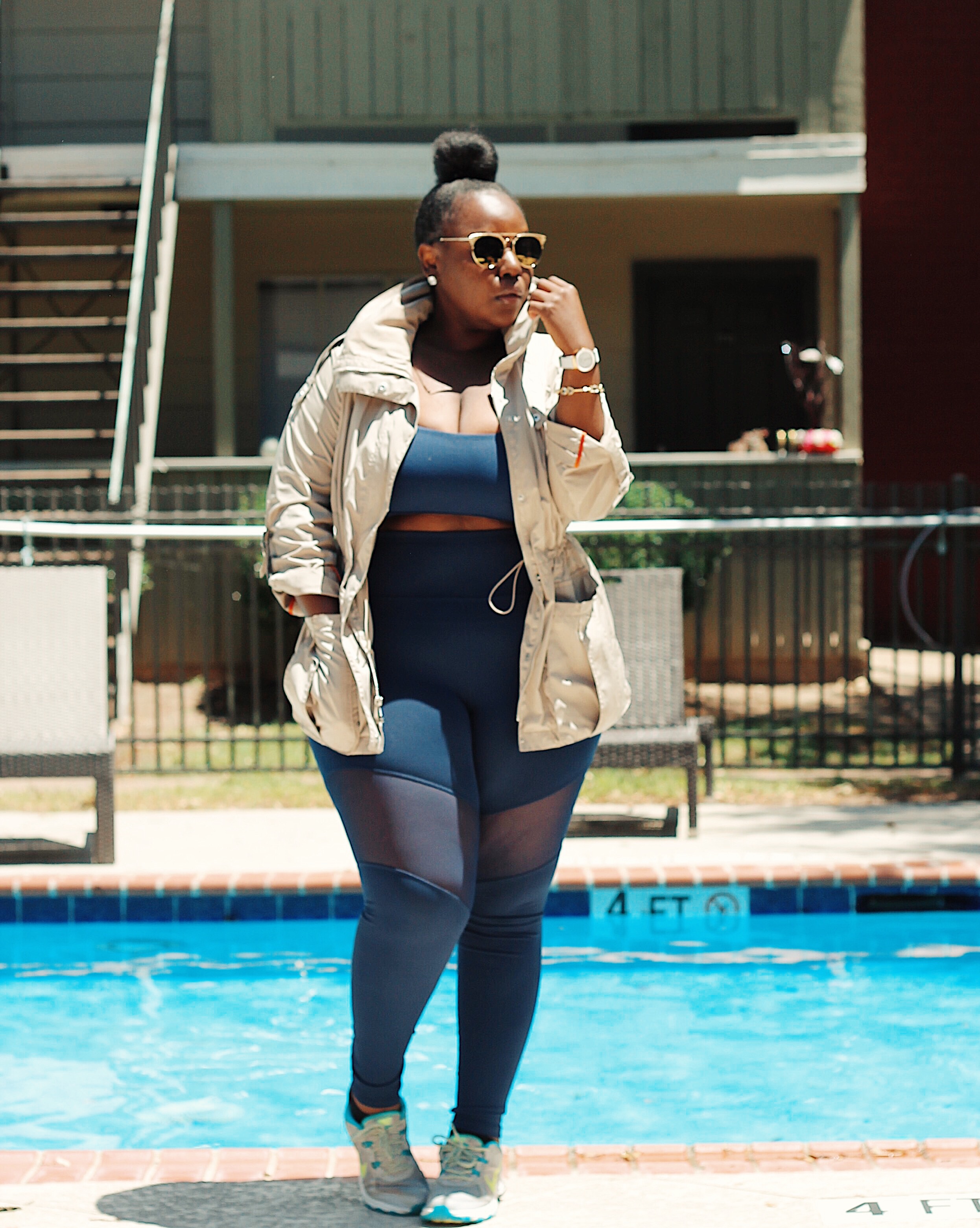 Part of my #TGIF excitement is in planning how I'll spend my Saturday. The idea is to sleep early on Friday, wake at 10am on Saturday, grab a yogurt, hit the gym then go have breakfast at a French café with street-sitting while I type out my next blog post.
Here's how my weekend actually starts. I can't account for what I'm doing on Friday nights, but one second it's 7pm and the next time I look at the time, it's 2:05am.
I finally decide to go to bed. It's one thing to get into bed and another to actually go to sleep…thanks to Instastories. My Saturdays end up starting at 2:00pm, and out of guilt for missing my work out, I compensate by wearing my cute workout outfit, which brings us to this post.
Athleisure is basically gym clothes that are too cute to wear to the gym. I'm mostly a Nike girl however, I can never pass up on some chic mesh.
I like to wear mine while running around on the weekend doing grown girl shit like getting an oil change or trying out all the new highlighters in Sephora :D.
Just because were acting responsible doesn't mean we can't be cute.
Recreate this look with these tights, bra, jacket and trainers.
Right Now: Kinda freaking out about not having birthday plans…or an outfit. I could use some ideas, tweet me.