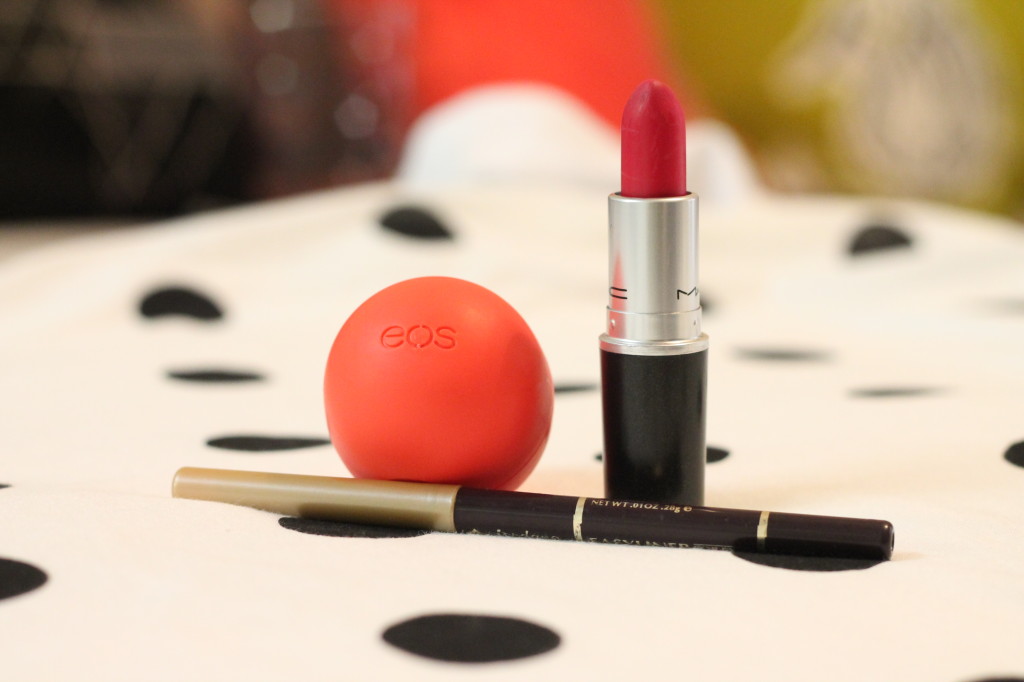 Ruby Woo by Mac Cosmetics, was the first matte lipstick I owned. I remember wondering to myself 20 minutes after applying it if I had bought an expired one!
One second it was all pretty and nice and the next thing I knew, it looked so lumpy and disgusting. When I tried to smooth it out by rubbing my lips, it got worse! If you have worn the Retro Matte line of M.A.C lipsticks, you know exactly what I'm talking about.
So how do you avoid the caking and still get the matte texture? Read on…
First things first, smooth out your lips with a lip exfoliator or watered tooth brush to brush way dried skin. Now here's the trick, a lot of blogs advise to prime with something as simple as Chapstick…yea I tried that…thing is Chapstick like many other lip balms can be too glossy so will also make your matte look glossy, and then what's the point? Not to mention Chapstick has been known to dry out lips quickly (technically, that's the motive, so that you can use it 100 times a day, finish it in a week and buy a new one…it's all business I tell you).
So what do I advise…wait for it…EOS…yes!!! That little cute lip balm that comes in a ball shaped plastic is magic. Here's why.
First off, it's organic. That means 95% natural, with no harming or drying chemicals.
It doesn't go on glossy. It has a smooth finish which means that when you apply your matte lipstick, you will still have a matte finish.
It blends well with most lipsticks and softens up the texture, so even simply rubbing your lips together, can help freshen out the smoothness of your lipstick.
It costs $3-$5 depending on where you purchase. I would recommend Walmart for lower prices.
It has the cutest little packaging and pretty much all the celebrities use it…and that is a major plus in our generation my friends.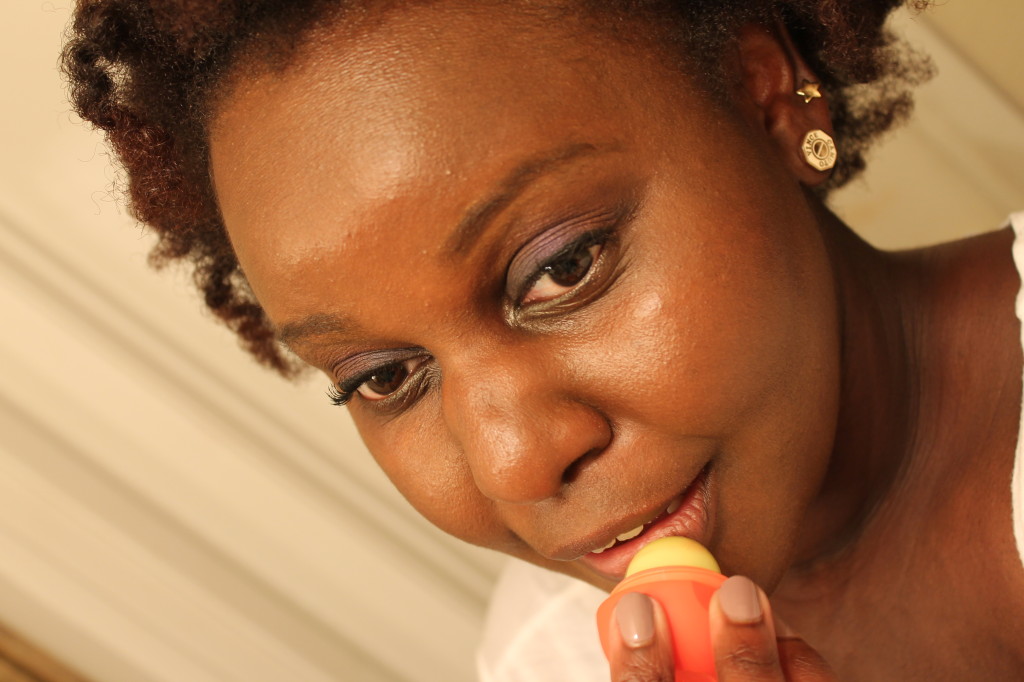 Bleeding lipstick (lipstick that is not well lined to the lip edges) can look very cheap and un-classy. Avoid that by applying a lip liner. I bought a lip liner that is a little darker than my skin shade and I use it on EVERY lipstick of mine. I don't know why but it always works, plus I can be able to blend any lipstick shade well without looking crazy. The M.A.C sales people have on numerous occasions tried to convince me to buy their Currant lip liner, but I know better than to buy a lip liner for $16. That's a whole lipstick though! So I noted the shade and bought something similar at Walgreens for $2.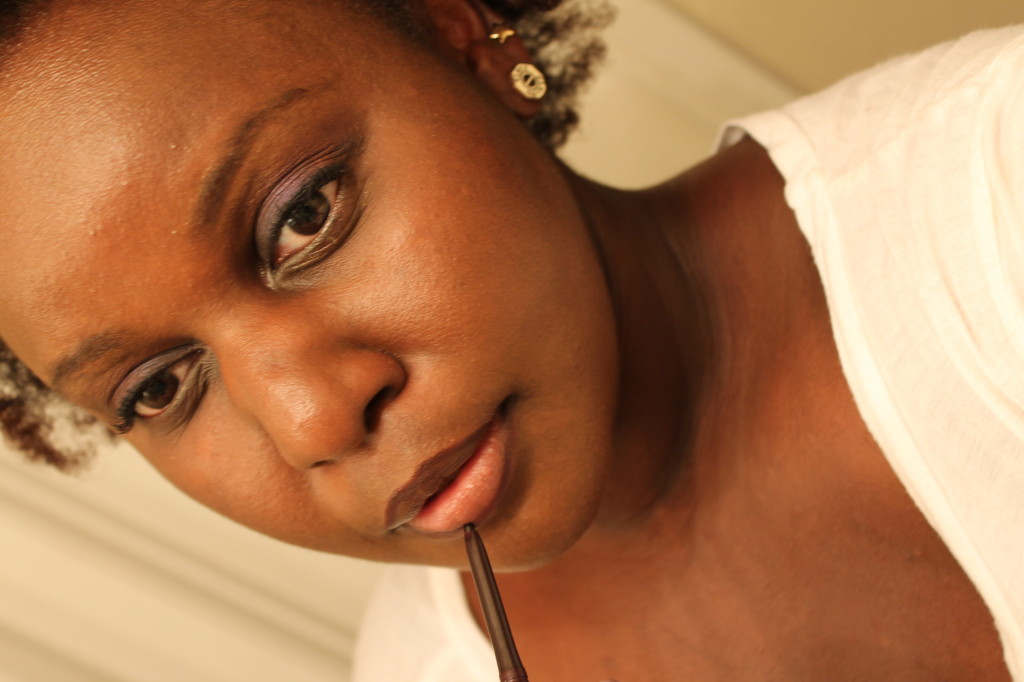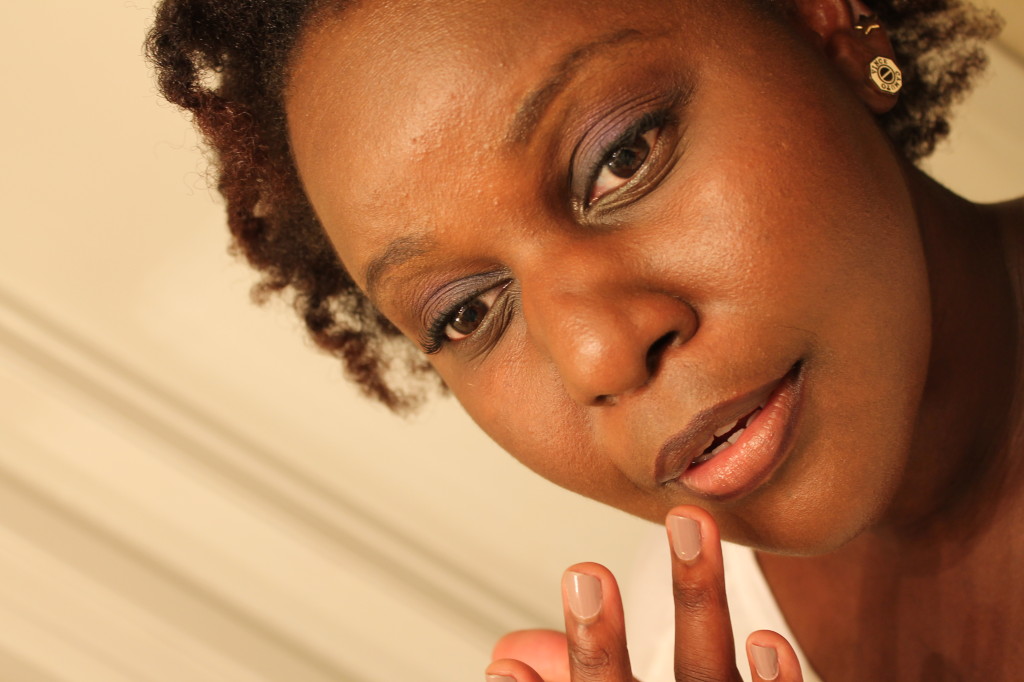 So I line my lips, lightly (emphasis on lightly) blend it with my lip balm, then finally apply the matte lipstick. I don't put the lipstick all the way up to the edges, so that when I rub my lips, everything blends smoothly and the lips go from a darker shade to the actual lipstick shade. Careful with the rubbing though. Do it slowly and carefully (say the word "play"…that's how you should smooth your lips out), so that you don't go outside your lip line.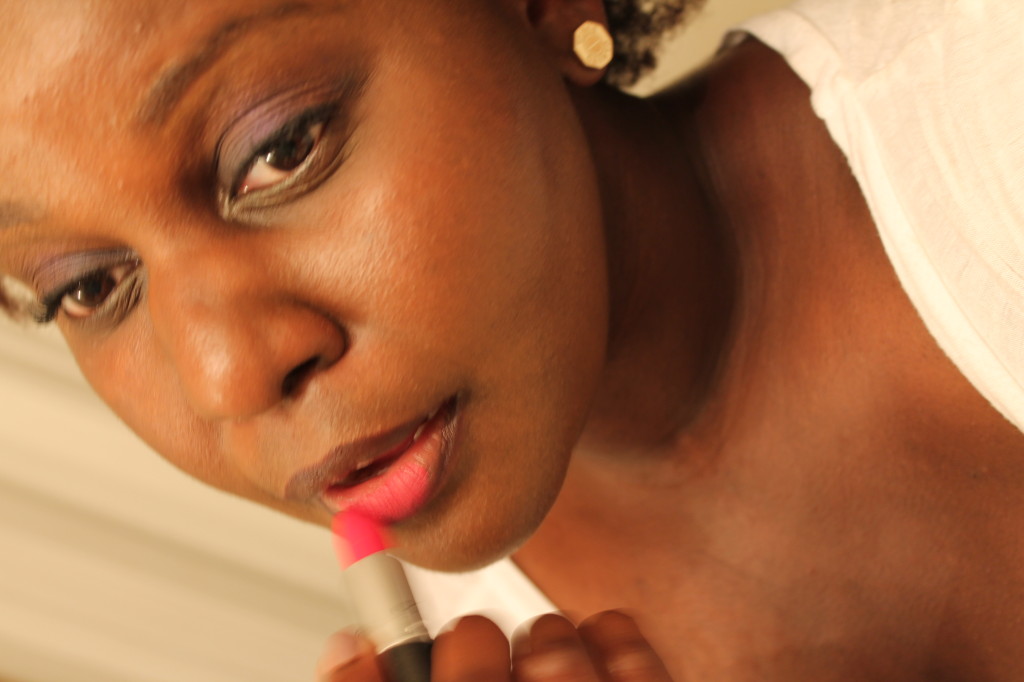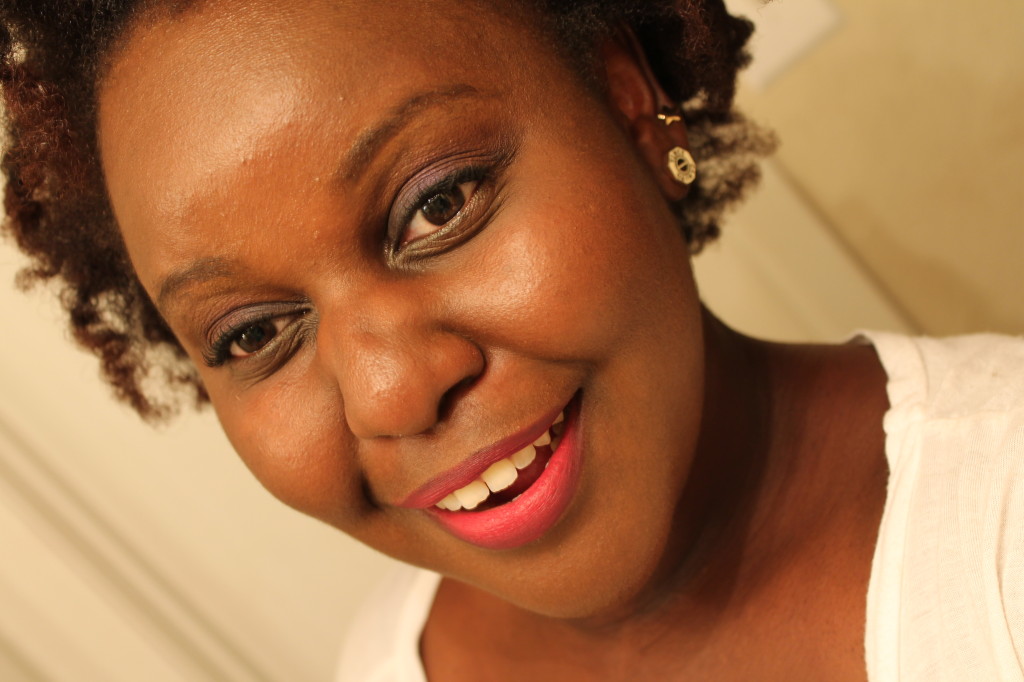 Finally matte lipstick will always be matte…as in drying. The EOS will definitely buy you a few hours, which is better than 20 minutes. So pack the lipstick, liner and lip balm with you for touch ups throughout your day.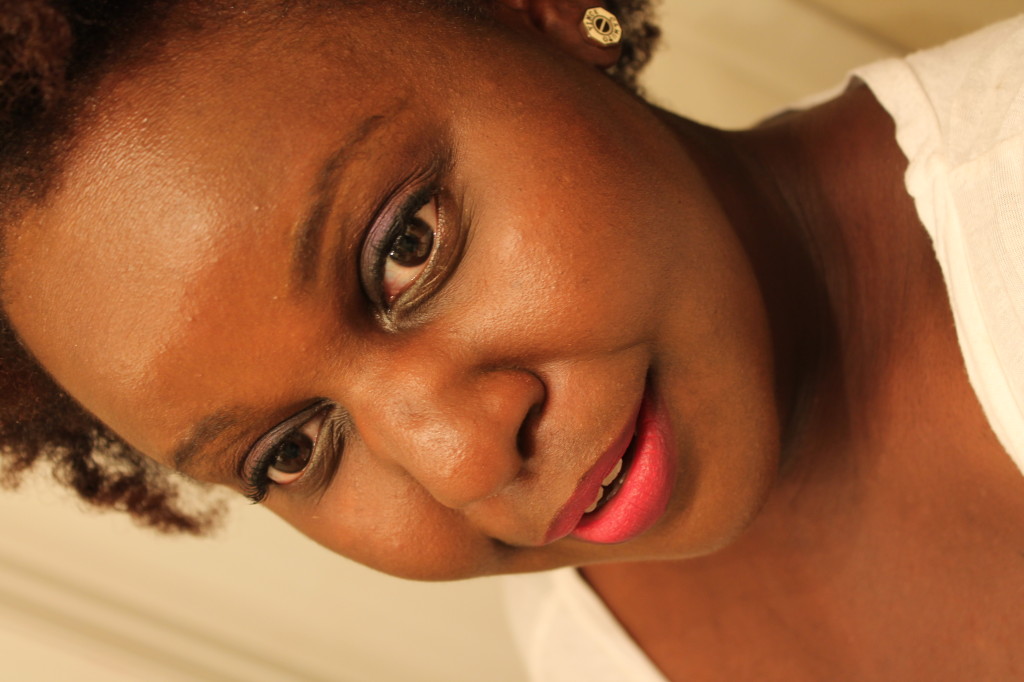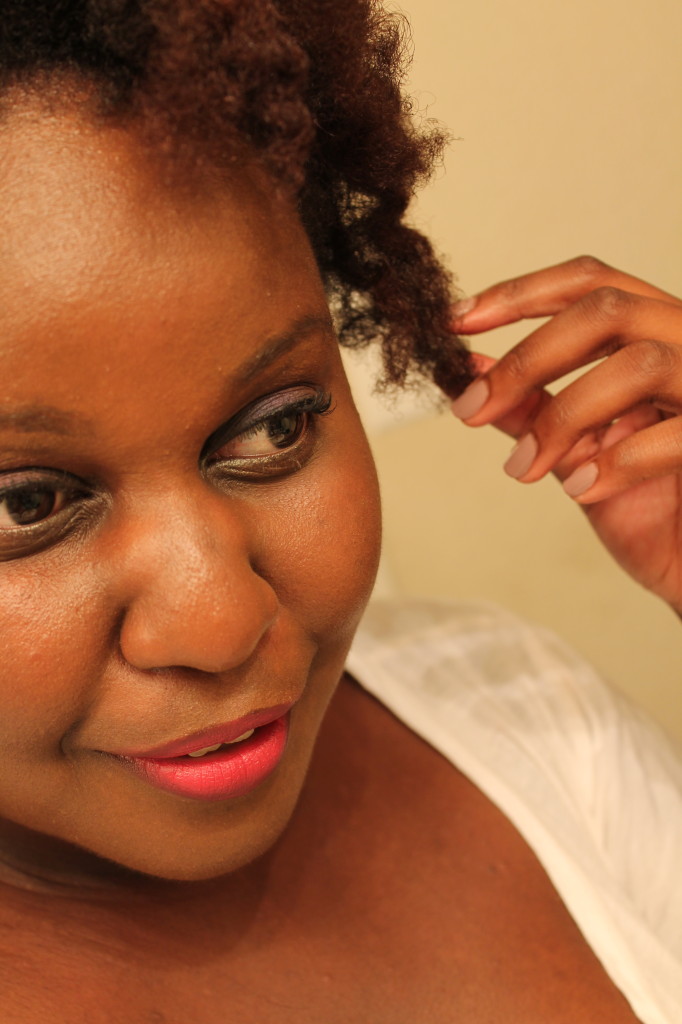 Good Luck!
Buba…
Products
Lip Balm: EOS
Lip Liner: Jordana Eggplant (it's actually an eye liner ;b)