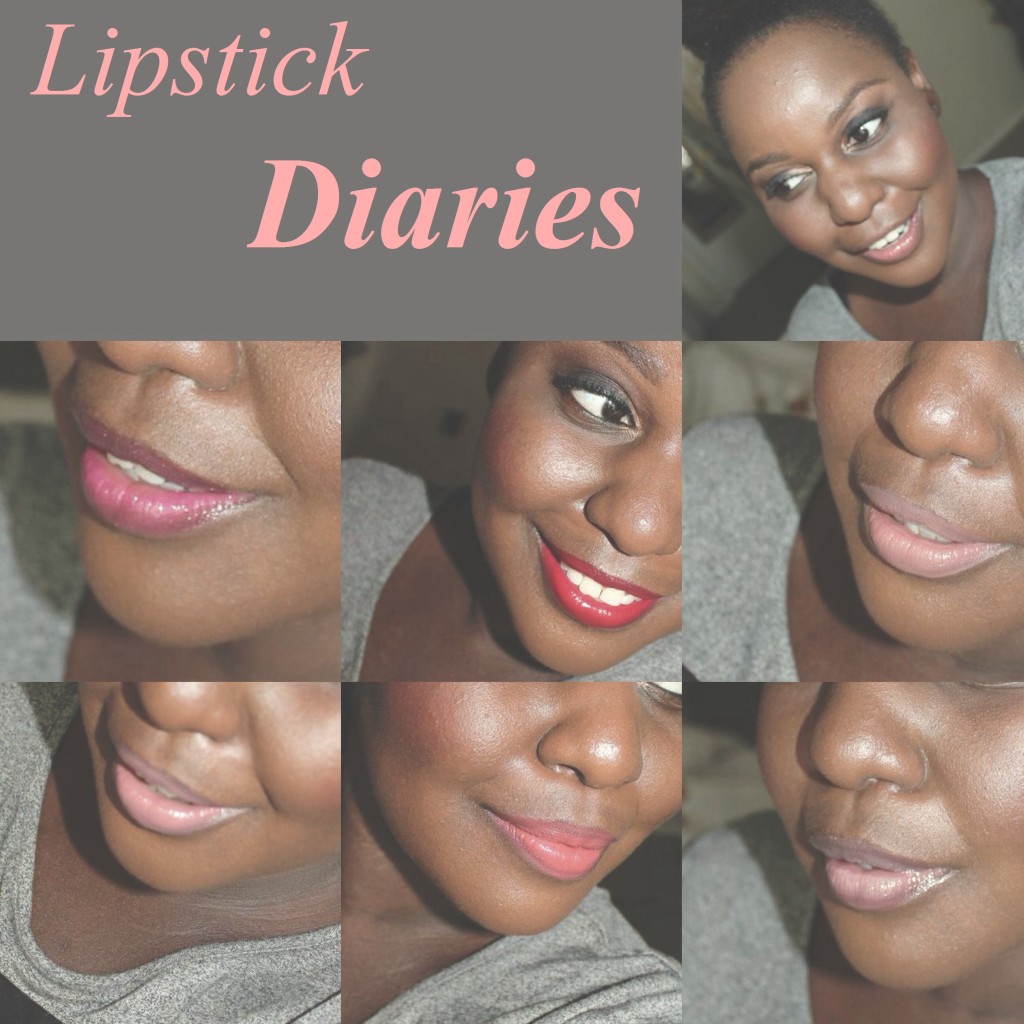 Have you ever wondered what life is like outside M.A.C Lipsticks…yeah, me too. I got a bunch of these samples from Sephora and decided to do something fun with them. Here's what I think.
Yves Saint Laurent (YSL) Gloss Volupte'
These are sheer glosses, that come with a not so pleasant application stick…or maybe it's just me not knowing how to use it.
N˚19 Rose Orfevre
Not my favorite. I had to add some lip liner so I could look a little sane. For cosmetic products, I totally give points for products that don't need much work to look great so unless it was the only lip-gloss that looked nice on a specific outfit (which is never), I probably wouldn't pick it up.
N˚49 Terriblement Fuschia
It's a shimmery pink. My most preferred of the three.
N˚204 Corail Trapeze
This shade surprised me. It looks very orange in the packaging, but goes in a light coral shade. I like…a lot.
Urban Decay Revolution Lipstick
The lipsticks are well pigmented, creamy with a glossy finish.
Rush
Not exactly my pick, but great for a daring nude.
Streak
It would probably look great on someone with a lighter skin tone.
69
Hmmm I wonder why they call this 69. Well definitely not my favorite red. It felt so different trying on a red lip-gloss…like I never give that combination a chance. Matte reds will forever win me over, but this looked great.
Tried out just one shade. I think it looks fab.
Have a lovely week…Buba!