I have driven past Seasons 52 restaurant for quite some time and seriously considered trying it out, but never got the chance or time to do so. This week I finally did and it was well worth the visit. Let's get to it, shall we?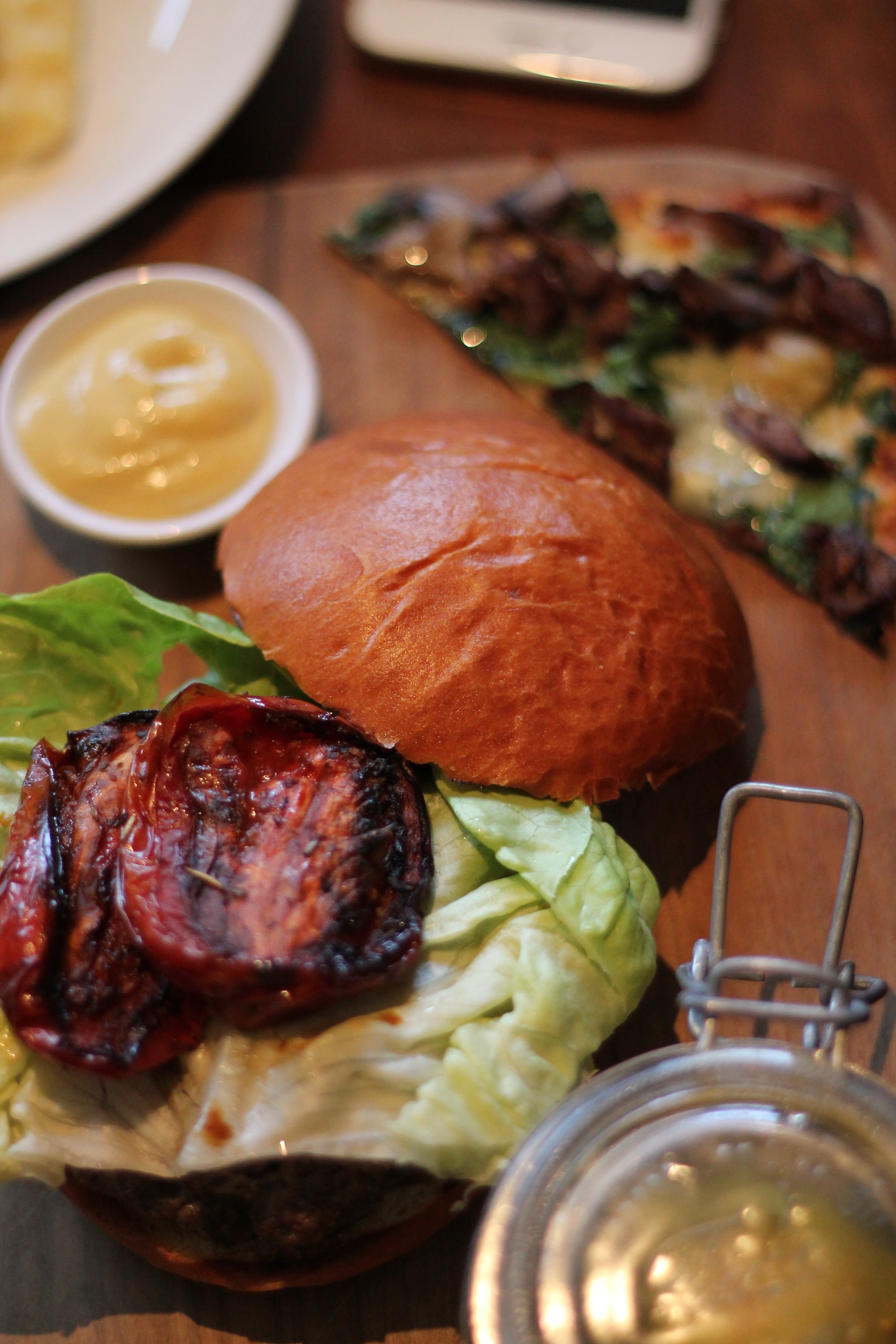 Drink
Sparkling Raspberry Lemonade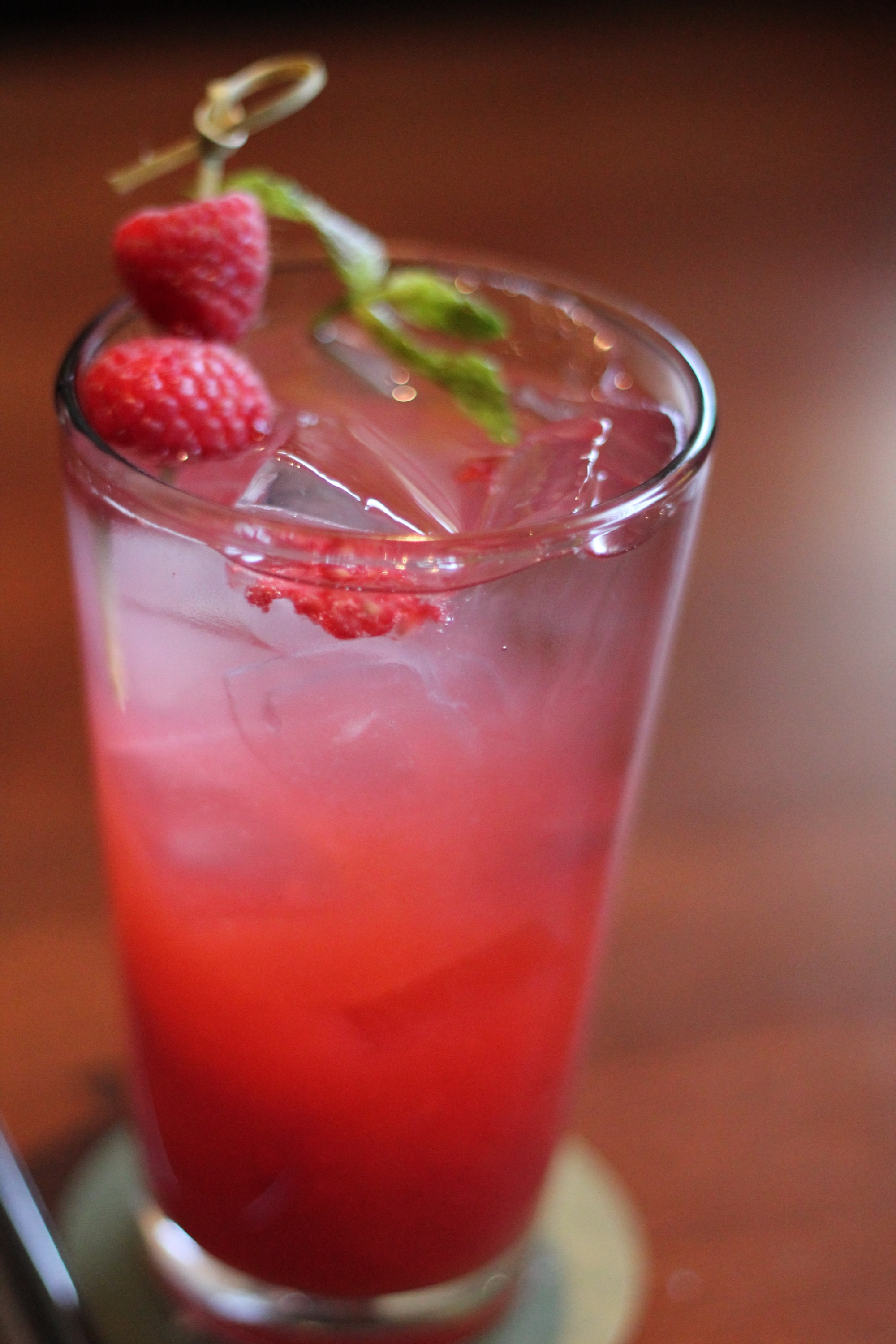 Oh my God, I am a sucker for handmade drinks. When I looked at the drinks menu, I wanted everything, but as usual, I settled for something with berries. My best guess is that this drink is made with blended raspberries mixed with a little sugar, a hint of water and a few drops of squeezed lemon to keep the thickness. The blend is then poured at the bottom and sparking water is used to top off the drink with some ice. In all honesty, it's not the best drink I've ever had, but it was a really good drink, mostly because it wasn't your typical overly sugary lemonade. Actually, I barely tasted the lemon. The drink is mostly based around the raspberry and sparkling water.
First course
Flat bread with Blackened Steak & Blue Cheese cremini mushrooms, spinach, caramelized onions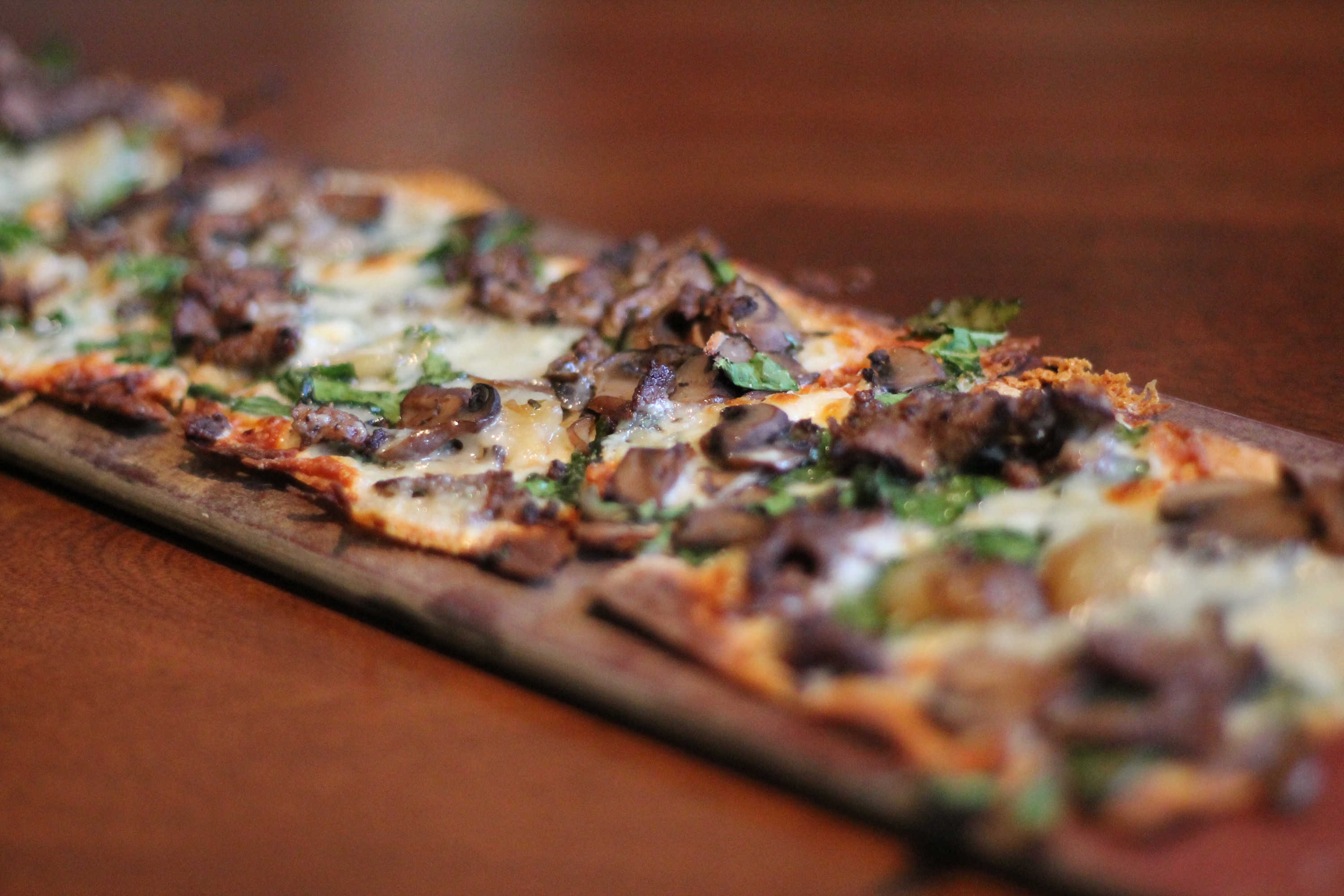 Put steak and cheese and mushrooms on a plate and I'm sold! I'm not such a fun of bread, so I was super excited when I saw how thin the crust was. Blue cheese is steadily making its way to the top of my favorite cheeses. The starter is cut into sizeable triangles. I had to fold each triangle together so I could have a good amount of food in my mouth and be able to taste all the flavors (do not try this on a date). I like how put together this flatbread is. There's not too much of anything, just as the cheese melts into your mouth, you start to taste the mushrooms and the steak.
Second Course
Signature Burger Angus beef blended with mushroom duxelle, butter lettuce, roasted tomatoes, brioche bun, housemade pickles
Okay I know it was just a few of us in the restaurant at the time but damn, that food came really fast. I had just finished the flat bread and the next course was placed in front of me. I mean, don't get me wrong, I was impressed with the quick service, but the bread was really satisfying and I could have used a few seconds. Soooo it was a burger! I know, I just mentioned how I'm not into bread, so your prolly wondering…it's the beef guys…I have a weakness (have you noticed that about 95% of the restaurants I have reviewed, normally I have some type of beef on my plate?). I only ordered mustard sauce to go with my burger, mostly because the host talked me into it. I'm not such a fun of extra sauces cos I feel like they take way from the real flavor of the food. However, I love that the mustard was made in-house and the beef was appropriately seasoned. Let's talk about that tomato that was bursting with flavor, you could totally skip the ketchup. I am not a burger enthusiast, but from the few I have tasted, this is the best one I have had.
Third Course
S'More Mini Indulgence
So after eating flat bread and an entire burger, the host comes with an entire tray of little dessert cups. My jaw dropped because no way was I finishing all that. Fortunately I only had to take one…Unfortunately there were like 8 different cups to pick from and yah girl is the most undecided human ever. As the guy laid the tray down, I felt so sorry for what I was about to put him through. First I decided to buy myself some time by asking him for details on what was in each of them, then I asked which ones were his favorite, then I told him what flavors I was into and what he would recommend based on my tastes. Funny story, every time I am very undecided, I put people though hell, and then end up picking something very basic, in fear of experimenting and it turns out to be tragic…which is how I ended up with the chocolate one. Basically, it was the marshmallow, over milk chocolate mousse, over chocolate cake, with a halfway chocolate dipped cookie on the side. It was really delicious, but nothing new.
General Appearance
This is your typical trendy uptown restaurant, in the very attractive galleria area, so it probably fills up on the weekend. The location pictures I took don't really do the restaurant justice. It's a lot prettier and cosy. I actually got to speak to the chef and he asked how I got to know about the restaurant. Apparently they don't even do any advertising, which is very understandable considering the fact they are in one of the prime areas of town where people go to eat and hang out. It has all types of seating for whatever mood you're in for. Girl's night, date night, friend's night, noisy kids so we need to seat on the patio night, I just got dumped and I want to go to a restaurant with a good bar night…there's a seat for everyone. Also, they have locations in some of the major cities like NYC, ATL, LA, Orlando, Boston, Phoenix and more. Will I be going back…Yes!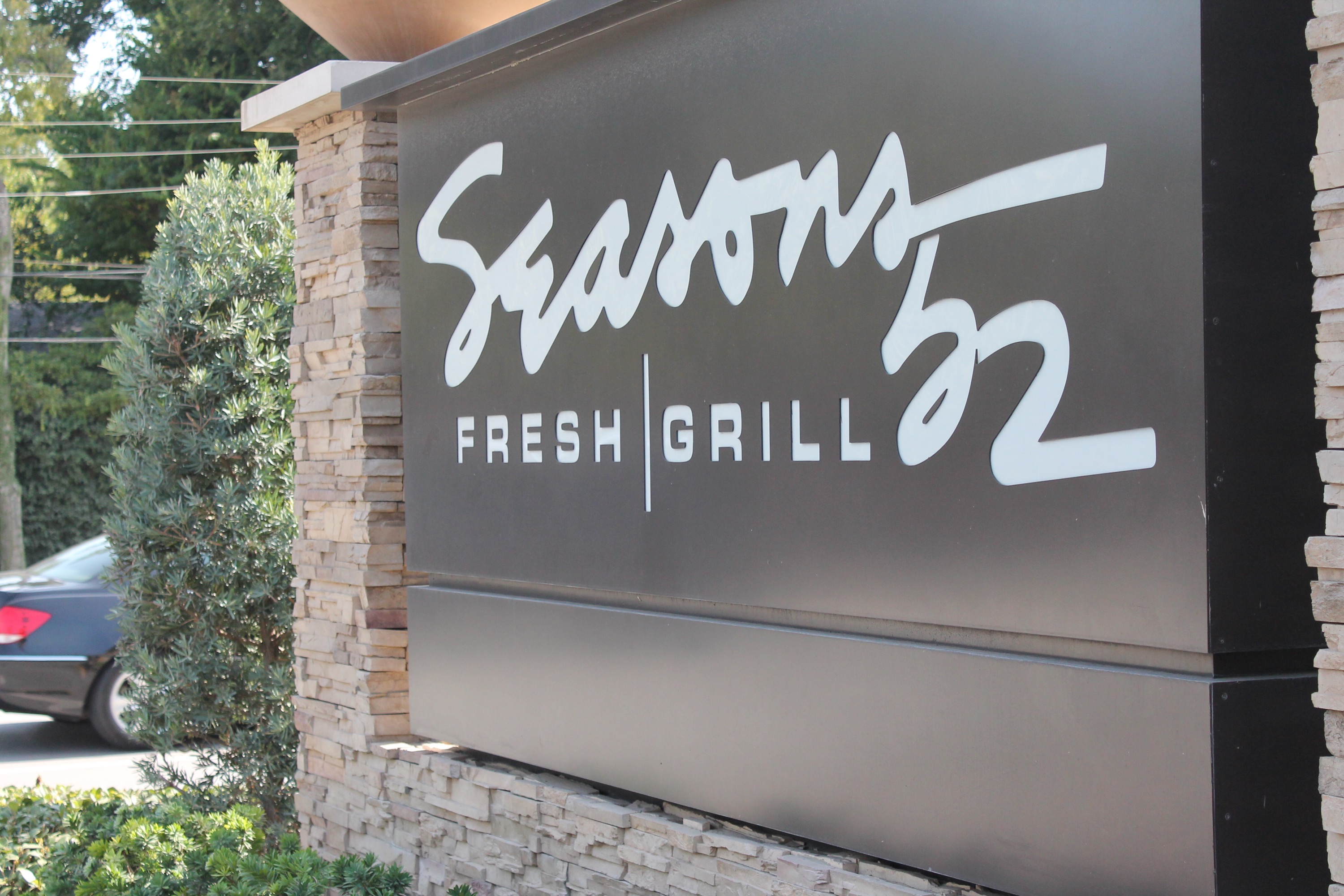 Have a lovely week…xoxo B.