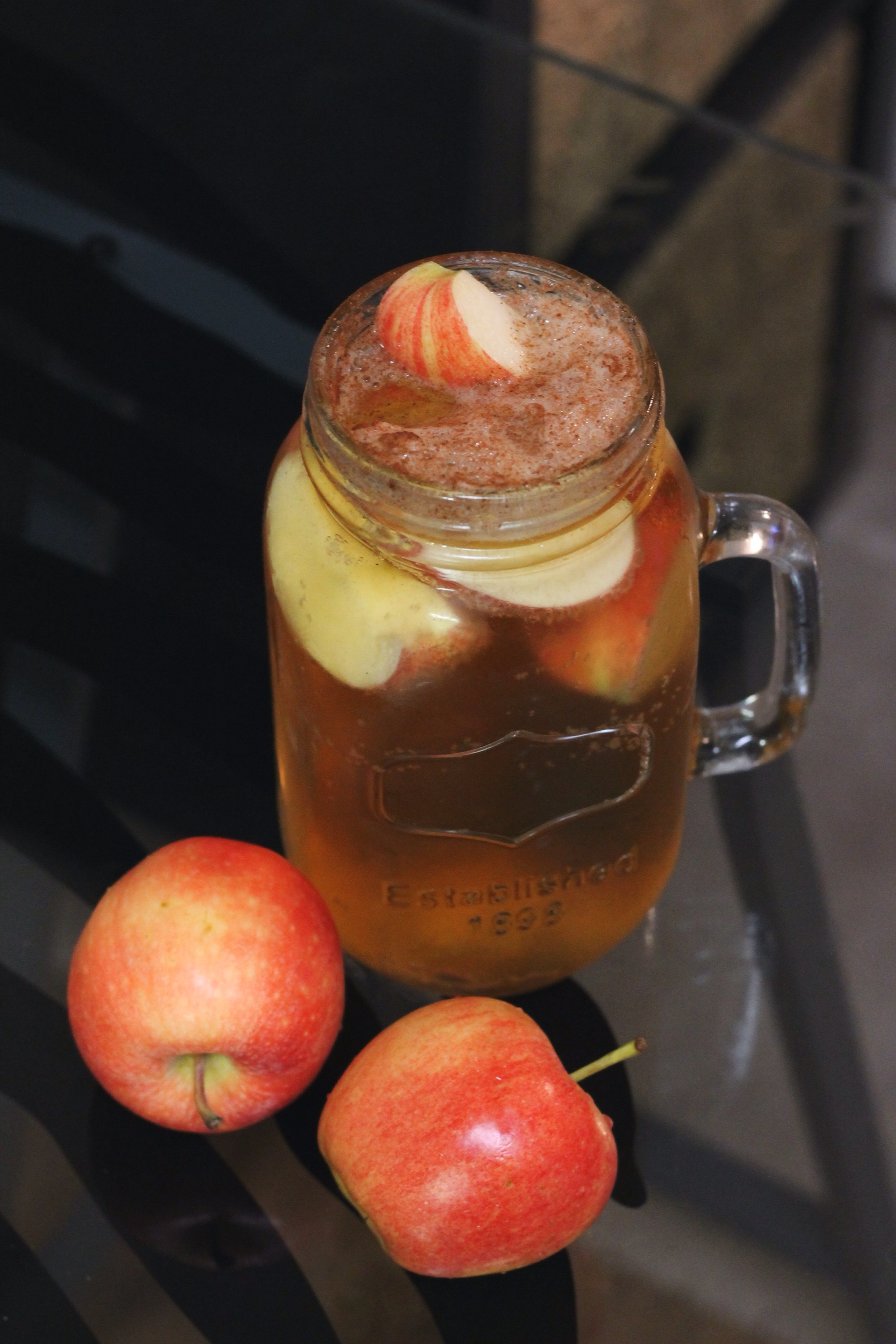 Experimenting with drinks and flavors is something I'm really into lately. This is one of my favorite and simplest mixtures. I call it the Cina Cider.
What you need:
1 apple
3 cups apple cider
½ cup white grape juice
¼ teaspoon of cinnamon powder
What to do:
Get a glass jar and sprinkle the cinnamon powder inside.
Cut an apple into 4 and place in the jar.
Add the grape juice.
Add the apple cider.
Refrigerate until ready to serve.